Harlan Ford Inc Finance Center for Okmulgee Area Drivers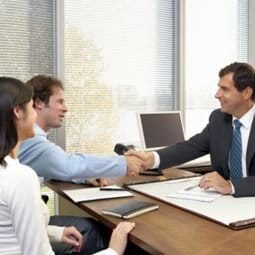 Whether seeking a loan, lease, or custom-tailored financing solution for your next vehicle, rest assured Harlan Ford Inc's team of specialized finance experts will tirelessly work to provide you with the financing you require for your next new or used Ford vehicle. With extensive options available for drivers who either desire the various conveniences of a loan, or the freedom and affordability of a lease, Harlan Ford Inc's finance center team strives to get you behind the wheel of your preferred vehicle without straining your budget. Committed to your utmost satisfaction, Harlan Ford Inc provides Okmulgee drivers with the financing solutions they desire to amend the extensive, well-curated inventory offered for optimal convenience.
Loan or Lease?
When seeking your next vehicle, the daunting prospect of financing looms ahead for many drivers - with a variety of terms, it can be difficult to decipher which financing option is idea for you. However, the difference between loaning and leasing is quite simple. A loan essentially "rents" the car from our dealership. The upside to a loan means that, at the end of a predetermined loan period, you can either opt to continue to loan your current vehicle, or begin to loan a new one instead. A lease, conversely, allows for complete ownership at the end of a predetermined payment period. Leasing is idea for drivers who do not have the considerable sum required to purchase a vehicle outright, as leasing allows for an affordable payment plan tailored to your budget. Regardless of whether you desire the convenience of loaning, or the unrestricted freedom of leasing, Harlan Ford Inc's financing team strives to get you behind the wheel or your desired vehicle through a stress-free, personalized and attentive approach to financing.
Harlan Ford Inc - Financing Solutions for Okmulgee Drivers
Having browsed our inventory for your preferred vehicle, let our team of finance experts assist in providing the ideal financing solution to suit your particular needs. Committed to serving Okmulgee area drivers with attentive and personalized service, our finance center staff confidently assists in acquiring your preferred vehicle without a strain on your budget. Visit Harlan Ford Inc today to browse our inventory with assistance from our exemplary sales staff, or speak with a member of our financing team today to discover the various loan and lease options available for a plethora of vehicles within our inventory!